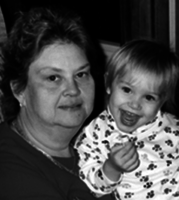 Linda A. Bernaski
Linda Ann Bernaski, age 66, of Middletown, New York entered into rest on Friday, April 13, 2018 at Schervier Pavilion, Warwick, NY. Linda was born February 18, 1952 in Middletown, NY, the daughter of Zigmund Bernaski and Doris (Earle) Bernaski.
She graduated from Goshen High School in Goshen, NY in 1970. She furthered her education by becoming a Registered Nurse, graduating with an Associate degree in Applied Science in Nursing from Orange County Community College in Middletown, NY in June of 1973.
Linda began work as a Registered Nurse at Valley View Nursing and Rehab Center in June 1973. After 37 years of dedicated service, she retired as a Nursing Care manager on February 16, 2007.
Linda was a loving and generous sister, aunt, godmother and friend. Linda was a die-hard Yankees fan and was always proud to tell you about the time she met Derek Jeter at a party. Linda believed that a house was not a home without a Chihuahua; her four-legged best friends Nipper, Bruiser, Socks, Taco, Pepe and Poco were special members of our family.
She is survived by her brother, Michael Bernaski and wife Charlene; her niece and Goddaughter, Sara Ann Bernaski, Wauwatosa, WI; Godchildren, Renee Adams, Marlboro, NY; Donna Murray, New York; Donald J. Murray, Nashville, TN; and special friends, Dorothy-Jean Davidian, Florida, NY; Betty Tiedemann, Warwick, NY. She will be dearly missed by all.
She was predeceased by her parents and best friend Debra Murray.
Linda's family would like to thank the staff at Hospice of Orange and Sullivan counties, especially nurse Judith D'Apolito and social worker Tiffany Turner, for their support and comfort.
Memorial service to be announced at a later date.
Memorial donations in Linda's name may be made to Hospice of Orange and Sullivan Counties, 800 Stony Brook Court, Newburgh, NY 12550.
Arrangements under the care of the Donovan Funeral Home, Inc., Goshen.
To leave a condolence visit www.donovanfunerals.com