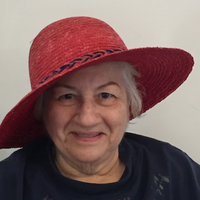 Ana Judith Rodriquez
Ana Judith Rodriguez, 84, passed away peacefully on January 20, 2019 at Orange Regional Medical Center in Middletown, NY after a short illness. She was born in Puerto Rico and came to the United States as a young child with her Mother.
She was a loving Mother, Grandmother and Great Grandmother. She was always smiling and joking, loved playing card games and dominoes, and always enjoyed Latin music and Spanish cuisine. She will be dearly missed by her family, and all those who knew and loved her.
Surviving family members include her Daughter, Evelyn Carrasquillo and husband, John of Washingtonville; Sons Edwin Rodriguez of NC, and Edgar Rodriguez and wife, Maria of NC; Grandsons: John Carrasquillo of TX, Eric Carrasquillo of FL, and Benjamin Rodriguez of NC; Granddaughters: Kelly Carrasquillo of Washingtonville, Tabitha, Lindsey, and Abigail Rodriguez of NC, Great Grandsons: Eliyas Carrasquillo of Germany, and Richard Jace Mann of Washingtonville; and Great Granddaughter, Zylee Jackson of Washingtonville. Ana was predeceased by her Son, Miguel Rodriguez.
A Memorial service will be held for family and friends, and officiated by her Son Edgar, on Friday, January 25, 2019 from 11:00 AM to 1:00 PM at the Donovan Funeral Home, 82 South Church Street, Goshen, NY 10924.
The family wishes to extend Thanks to the wonderful medical staff, Nurses and Aides at Orange Regional Medical Center, and a very special Thank You to the very caring staff at Valley View.