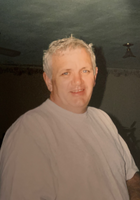 Kevin J. Wynne
Kevin J. Wynne, age 64, of Goshen, passed away Thursday, February 28, 2019 in Middletown, NY. Kevin was born August 20, 1954 in Yonkers, NY. He is the son of the late James and the late Lorraine (Gardella) Wynne. He married Nora Wynne on November 16, 1985.
He was employed by Jones Chemical, Warwick, NY as a Truck Driver.
He is survived by his wife: Nora Wynne of Goshen, NY; daughter Elisa Piscitelli; and sons Thomas Palmieri; Michael Wynne and Timothy Wynne. He was the proud grandfather to Drue Piscitelli, Maya Piscitelli and Arya Wynne. Kevin also leaves behind his sisters Laurie Brady, Helen Wynne as well as brothers Jim Kelly, Joe Wynne, Mickey Wynne and James Wynne. Nieces and nephews Joe and Erin Wynne, Danielle and Nicholas Wynne, Connor and Kelsey Brady
Kevin will be remembered for his great laugh, selflessness and for being an all around great guy. His family and friends are surely better off for having had him in their lives and already miss him deeply. We will surely get lost on every road trip we take without his very unique way of giving directions. The man knew every landmark and road in just about every state. He was a great father and an even better grandpa, making every kid feel special and never ashamed to act like a fool just to make them laugh. Kevin was thoughtful, kind and a great role model for how to be a good person all around.
Visitation will be Saturday, March 2 from 2:00 P.M. to 5:00 P.M. at Donovan Funeral Home, Inc, 82 South Church Street, Goshen, NY.