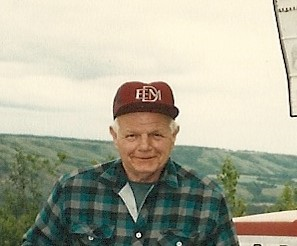 In Memory of
Thomas W. Kehoe
1934 - 2018
Funeral Service
10:00 am
Friday, August 3, 2018
St. John The Evangelist Church
71 Murray Ave.
Goshen, New York, United States

Get Directions
Final Resting Place
Cedar Hill Crematory
Rt. 9W
Newburgh, New York, United States

Get Directions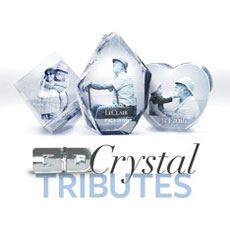 Order A Crystal Tribute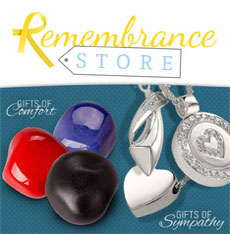 The Remembrance Store
Obituary of Thomas W. Kehoe
No better way to describe "hard working hands put to rest," then when Thomas "The Grinch" Kehoe, a 50 year resident of Goshen, New York passed from this world on July 25th, 2018. The son of Mary (Polak) Stricko and Joseph Kehoe, he was born on January 7, 1934 in Brooklyn, New York.
From an early age Tom was bored with school and exasperated his parents as he would enter the front door and quickly exit the back. As a young teenager he would travel to and from the Pennsylvania coal country, where his mother's family was from to work side by side with industrious, tough miners. These early experiences taught him to not judge the way a man makes his living.
He would give a ride and money to a hitchhiker and socks off his feet to a homeless person. He never failed to help someone who was "down on their luck." As a kid from Leonard Street and having one older brother, he quickly assimilated into the large Latimer family next door and became regarded as one of the many brothers. This special bond would endure throughout his life.
In his late teens he enrolled in Diesel school, which prepared him for his lifelong occupation. He fell in love with his lifelong partner and Greenpoint native Dorothy Gunstone when he spied her legs as she walked by while his head was under the hood of a car. They married in 1955 and had their honeymoon in the Pennsylvania coal mines.
He worked for Circle Line sightseeing cruises, Trailways Trans, Greyhound Bus Company( 10 years). He took a chance by leaving Greyhound to take a job across the river in New Jersey. His family had grown and the four room railroad apartment they resided in was just too small. He wanted to move them to Orange County, New York where his "Latimer brother," Frank, had just moved to.
Bruce GM Diesel became his new employer, and he stayed with the company through two sale acquisitions as Penske Power and Atlantic Detroit Diesel. He worked in the electric motor division as an engine mechanic. He was highly regarded by the company and was sent overseas to various parts of Africa and Central America to work on these extremely larger engines. He took on the persona of "The Grinch" at work because of his all work no play attitude. But everybody knew he was far from mean spirited, underneath he was quite the opposite. He was a proud member of the international Union of Operating Engineers for over 50 years.
He is survived by his beloved wife, Dorothy (Gunstone) Kehoe. His five loving daughters, Maryann Kehoe of Mamaroneck, New York, Gail Walsh and husband Mike of Monroe, New York, Dorothy McCabe and husband Bobby of Campbell Hall, New York, Laura June and husband Dave of Ocala, Florida and K.T. Horton and husband Todd of Goshen, New York. Beloved grandchildren, Sarah Coughlin and husband Sean, Thomas McCabe and wife Lauren, Ryan Walsh and wife Lauren, Meaghan McCabe(his bubbles) and Jillian Horton, Sydney Horton and his "protege" Luke Horton. Beloved great grandchildren, Gabriella Coughlin, Seamus McCabe and Mirabel Coughlin.
He was predeceased by his infant son Thomas Willis Kehoe, grand baby Ashley Walsh and his brother Edward Kehoe.
He will also be greatly missed by his "partner in crime" Nic Pierce and his best bud Charles "Donald" Latimer.
A funeral mass in his honor will be held on Friday, August 3rd, 2018 at 10:00 a.m. at St. John the Evangelist Church, 71 Murray Avenue, Goshen.
Arrangements under the care of Donovan Funeral Home, Inc. to leave a condolence please visit www.donovanfunerals.com
Share Your Memory of
Thomas