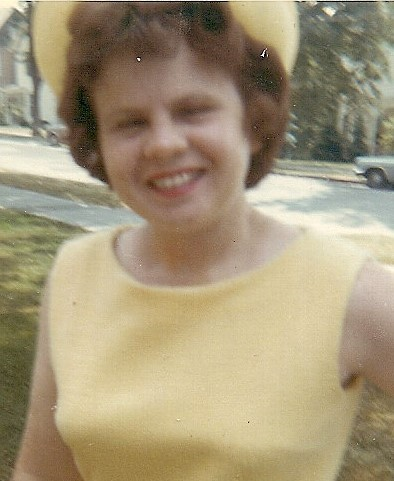 In Memory of
Marie T. Matta
1930 - 2019
Plant a Tree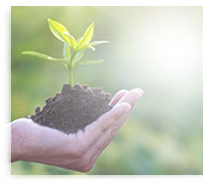 Visitation at Funeral Home
4:00 pm - 7:00 pm
Monday, March 11, 2019
Donovan Funeral Home, Inc
82 South Church Street
Goshen, New York, United States

Get Directions
Mass
10:00 am
Tuesday, March 12, 2019
St. John's Church
71 Murray Ave
Goshen, New York, United States

Get Directions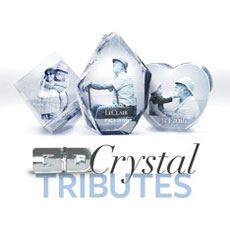 Order A Crystal Tribute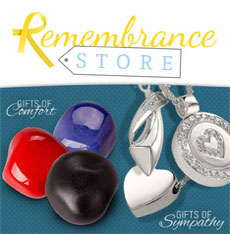 The Remembrance Store
Obituary of Marie T. Matta
Marie Matta, a woman known for her amazing creativity, grace, intellect and energy, has died. Mrs. Matta led eighty-eight years of an active, giving life, devoted to her husband, her family, her community and her faith.
Marie was the widow of John M. Matta and was also predeceased by her parents, Peter F. Getz, FAIA and Eleanor H. Getz, her sister, Eleanor Getz Dolan, and her brothers, Francis P. Getz and Paul W.H Getz, and her grandson, Joshua Matta. Coincidentally, Marie's brother Paul passed away on the same day, March 6, in 2011. She is survived by her five children and their spouses: Cecilia Matta (Casey Riske), Joseph Matta (Theodora), John Matta Jr. (Sharon), Mary Ellen Matta (Joseph Bachman), and Marie Carter (George). Marie's legacy of love also includes three granddaughters: Rebecca Candela (Jack), Lindsay Matta (Doja Elmatari) and Erin Matta, as well as a great-grandson, Nathan Candela.
Marie's twin sister, Sr. M. Eleanor Cecilia, OSF, of Aston, PA, and her brother, Rev. Joseph A. Getz, OSA, of Villanova, PA, also survive her.
Mrs. Matta grew up as a twin, the youngest of 5 siblings in Philadelphia, Pennsylvania and attended John W. Hallahan Catholic Girls High School there. She learned ballet and tap at Miss Eugenia's Dance Studio, performing in many studio and high school recitals, eventually teaching tap at the studio. Marie loved to dance, which was pivotal in her meeting her life partner, John Matta. From Philly's Chez Vous to family weddings and cruise ships, their synchrony on the dance floor always caused people to watch them admiringly and smile.
With her husband John, Mrs. Matta moved to Goshen from Philadelphia in 1958, to pursue their dream of raising their young family of three "in the country." Mrs. Matta loved her adopted home town, her brood grew to five kids, and she dedicated herself to every aspect of Goshen life.
A woman of deep faith, Mrs., Matta engaged in numerous commitments with St. John's Roman Catholic Church and School in Goshen, serving as secretary of the Altar Rosary Society, the Religious Education Committee, as an elected member the Parish Council, and, as a school yard Mom. The Matta's helped found the St. John's chapter of the Christian Family Movement (CFM), a national movement in the late sixties of Catholic parish groups, who met "to promote Christ-centered marriage and family life." Mrs. Matta later served as President of the CFM Council of the Archdiocese of New York.
Among her boilerplate family values, Mrs. Matta firmly believed that "an idle mind was the devil's workshop," even writing a guest parenting column on this topic in the local paper. She enthusiastically supported her children's pursuit of music and dance lessons, Scouts, sports, and cheerleading, usually performing Rumpelstiltskin-like magic with budgets, costumes and equipment. Mrs. Matta was the biggest cheerleader of all for her children's education, sports and professional achievements.
Winning a sporty Ford Galaxie 500 convertible in a raffle in 1962 was a game changer for Mrs. Matta and her family. It meant she bravely learned to drive at 32, gaining confidence and the freedom to grocery shop on her own schedule, not her husband's. Summer weeks in the sixties always included packing the Galaxie with the Coleman cooler, kids (hers + extras) and picnic and swimming gear to head to the cooling waters at High Point State Park, Sebago Lake State Park, or her beloved Sea Isle City, New Jersey. In several of Goshen's many parades, Marie piloted the Galaxie with a dignitary or two seated in the back, beautifully dressed and hatted herself.
Marie's long-held organizational and stenography skills were in high demand on committees and boards. Her children learned at an early age how to collate and staple, and the importance of volunteering.
Mrs. Matta had a knack for creating solutions for community challenges. Learning from a social worker friend about critical needs at the Orange Farms Infirmary (now Valley View), Mrs. Matta founded and served as coordinator of the Orange Blossoms volunteer group, to cheer up and help residents there. At the Head Start pre-school program in Goshen, Mrs. Matta was volunteer coordinator and Parents Program sewing teacher.
Mrs. Matta's longest standing community solution remains the establishment of the Goshen Area Day Care Center (GADCC.) Local social workers and church leaders identified a critical need for childcare for modest income working mothers. In 1971, Mrs. Matta, led a group of community members, including her husband and Goshen Methodist Church Pastor Doug Osgood, to organize GADCC as a 501c3 non-profit, initially housed in the basement of the Goshen Methodist Church. The fundraising began, with the usual individual, grant and corporate appeals, and so did the FUNdraising. Mrs. Matta, well-versed in dance recital production, teamed with Mr. Matta, gifted with a warm tenor voice, to produce the "Day Care Capers" with other hammy, talented friends. In multiple years, Mr. & Mrs. Matta roller skated across the Goshen High School stage, singing "We're a Coupla Swells" or "Second Hand Rose" costumed like Fred Astaire and Judy Garland. Mrs. Matta continued her creative fundraising, organizing many years of "Tricky Tray" basket auction events, with the help of her good friend, Mary Clancy. In her over 40 years of volunteering with GADCC, Mrs. Matta served as Charter member, President, Secretary, Treasurer and 25th Anniversary Chairman. She was also a Charter member of the Red Door Thrift Shop; whose proceeds benefitted the GADCC. Hundreds of children and families have benefitted from GADCC's work.
After many years as a volunteer, in 1971 Mrs. Matta set a course to return to the workforce and be compensated for her skills and hard work. Starting in new accounts at Empire National Bank (now Bank of NY), Marie advanced to AVP and Loan Officer. After a progression of assignments and promotions, she moved to Greenwood Lake as AVP and Bank Manager. With her ebullient manner, she made many friends in Greenwood Lake, and served a term or two as President of the Chamber of Commerce. Later, jumping over to Key Bank, Mrs. Matta served as Manager of the busy Dolson Ave. branch in Middletown. She knew first hand that "banker's hours" were anything but short.
As a banker, Mrs. Matta enthusiastically pursued continuing education through the American Bankers Assn., New York State Bankers Assn. and Orange County Community College, earning numerous certificates. When she later changed careers to the insurance field, she earned New York State licenses to sell life, annuity and health insurance, and worked with Group Z in Middletown. In the early nineties, she saw the future, and taught herself computer skills, focusing on financial spreadsheets. She digitized every database she had access to, including family address lists, recipes, and various non-profit databases.
Mrs. Matta was a grassroots political activist with her husband John. From holding "Meet the Candidates" Koffee Klatches, to driving people to the polls on election day, and hosting innumerable cocktail party fundraisers, Mrs. Matta intuitively knew that all politics was local, and stepped up wherever needed. After she "retired", Marie served as an election worker and inspector for many years, where she loved greeting people and being part of the democratic process.
Mrs. Matta was a lifelong seamstress, launched from a sewing class she took at eighteen when she started her first job. Her fashion flair exceeded her budget and sewing enabled more and more beautiful outfits. Her sturdy black Singer machine hummed through everything from sewing her wedding dress to Barbie clothes to vinyl slipcovers. Later, zigzag machines helped her create dozens of "Quilts of Love" as wedding and baby gifts, and for countless fundraising auctions and raffles. "When life gives you scraps, make quilts," was in a frame over her sewing table. Through her daughters and others, dozens learned this most creative and practical of skills.
Mrs. Matta bore the vagaries of vascular dementia for the past 10 years with energy and grace. She lived her final years at Ferncliff, in Rhinebeck, NY. The loving staff at Ferncliff shared fond memories of Marie, describing her as a "gentle soul" and a woman of God. They knew Marie as soft-spoken, polite and a "true lady." Despite her struggles with dementia, that takes so much from people, she kept a quirky sense of humor, and a quick, elfin smile. Ever the energizer-bunny, Marie spent many hours walking indoors and outdoors, wearing out many pairs of sneakers. She often sang during musical activities and danced the cha-cha-cha in seated Zumba.
Mrs. Matta passed on her many gifts to her children: Her drive to succeed; her fortitude; her impish sense of humor and fun; the vital importance of writing thank you notes; the love and practice of creative design; her eclectic appreciation for music; her love for the seashore.
Every part of Mrs. Matta's life exemplified her conviction that she could always do more. And she did.
Visitation will be Monday, March 11 from 4:00 to 7:00 PM at Donovan Funeral Home, Inc, 82 South Church Street, Goshen, NY
A Mass of Christian burial will be held 10:00 am on Tuesday, March 12, 2019 at St. John's Church, 71 Murray Ave, Goshen, NY
In lieu of flowers, memorial donations may be made in Marie's name to the Alzheimer's Association, www.act.alz.org/donate, or Arch Care at Ferncliff, https://www.archcare.org/donate
Arrangements under the care of the Donovan Funeral Home, Inc. To leave a condolence online please visit www.donovanfunerals.com.
Share Your Memory of
Marie