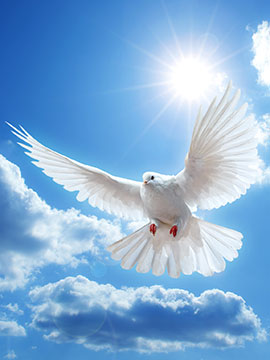 Share Your Memory of
Dale
Obituary of Dale E. Memmelaar
DALE E. MEMMELAAR
WASHINGTONVILLE, NY
Dale E. Memmelaar, 72, of, Washingtonville, NY, went home to be with the Lord on Tuesday, March 17, 2009 at Cornwall Hospital, Cornwall, NY.
Dale was born January 15, 1937 in Hawthorne, NJ the son of John Memmelaar and Claire Dale. He moved to Goshen, NY and lived on Arcadia Farms, moving in 1964 to Washingtonville. Dale was a U.S. Army Veteran.
Dale went to the University of Wyoming and was captain of the football team. They defeated Hardin--Simmons in the Sun Bowl. Dale was an NFL Player and in 1959 played for the Chicago Cardinals, 1960-61 for St. Louis Cardinals, 1962-63 for Dallas Cowboys, 1964-65 for the Cleveland Browns and from 1966-67 for the Baltimore Colts, in 1964 he played in the World Championship game and defeated the Baltimore Colts..
The Big "Mamoo" as he was called by those that loved him was a beloved husband and father, an avid hunter, fisherman and woodmaker. Dale was a physical education teacher for Florida, Newburgh, Clarkstown, Goshen (AD), Washingtonville - Physical Ed, football coach and Athletic Director. He had a doctorate in Philosophy and was a devoted member of the Christian Faith Fellowship Family Church. He was a member of the Sharpshooters Rod and Gun Club, Washiingtonville Federation of Sportmans and the NRA. Dale greatly enjoyed time with his family and friends.
He is survived by his wife Margaret Memmelaar at home; son, Dale Memmelaar and wife Carla of Norcorss, GA; daughter Gretchen Stockwell and husband Stephen of Hancock, NH; grandchildren, Joseph and Ashleigh Memmelaar and Andrew Stockwell; brothers, Al Memmelaar and wife Bernadette of Goshen, Fred Memmelaar of Ohio, Martin and wife Caroline of Middletown, Herman Memmelaar and wife Judy of Idaho, Sherman Memmelaar and wife Sandra of Goshen, Cadwell Memmelaar and wife Karen of Kansas; sister, Millie Henry and husband Donald of Campbell Hall and many nieces and nephews. He was predeceased by his brother John A. Memmelaar and wife Betty and Bernie Memmelaar and sister-in-law, Sally.
Visitation will be Friday, March 20, 2009 from 5-8 pm at the Christian Faith Fellowship Family Church, 510 M&M Road, Middletown, NY
Funeral Services will be Saturday, March 21, 2009 at 1:30 pm at the Christian Faith Fellowship Family Church in Middletown with Pastor Joe McKelvey officiating.
Burial will follow in Orange County Veterans Memorial Cemetery, Goshen, NY.
In lieu of flowers donations may be made in Dale's name to the Christian Faith Fellowship Family Church, 510 M&M Road, Middletown, NY 10940.
Arrangements under the care of the Donavan Funeral Home Inc., Goshen, NY. For directions or to leave the family a personal condolence, please visit donavanfunerals.com