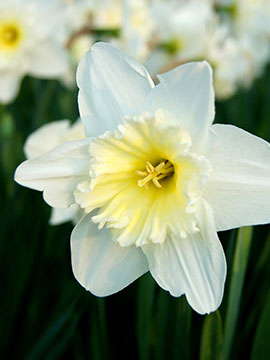 In Memory of
Thomas F. Kennedy
1939 - 2017
Obituary of Thomas Kennedy
Dr. Thomas F. Kennedy, age 78, of Goshen, NY passed away on Monday, September 25, 2017 at Albert Einstein Medical Center in New York, N.Y. Thomas was born on February 27, 1939 in Brooklyn, N.Y. He was the son of the late Thomas B. Kennedy and the late Louise Bocchetti Kennedy. He was married to Dr. Laura Price Kennedy.
Thomas was a psychologist in private practice for over 50 years (working in Goshen, N.Y., Manhattan, N.Y. and Honesdale, Pa.) who touched many lives with his insight and caring nature. He was a past professor of psychology at Marywood College in Scranton, Pa, and had taught psychology at Hunter College and Pace University. For several years, he was a clinical director at Pius XII Outreach and Residential programs, providing clinical supervision and training. Thomas received a Jesuit high school education at Brooklyn Preparatory School and undergraduate and graduate degrees, including a Ph.D. in psychology from St. John's University, Brooklyn, N.Y. He was a lifetime member of the American Psychological Association.
Thomas was an intellectually lively person who valued people, understood the human experience and encouraged respect for the vulnerability and interdependence we all share.
Thomas is survived by his wife: Laura Price Kennedy at home; son, Thomas Kennedy of Plainsboro, N.J.; two daughters, Judith Kennedy of Emmaus, Pa., Brooke Price Aclin and her husband Justin Aclin of Goshen, N.Y.; two sisters, Rosemary D' Alessandro and her husband Vincent D'Alessandro and Ann Levy all of Raleigh, N.C.; grandchildren, Colm Kennedy, Caitlin Kennedy, Jacob Kennedy, Roxanne Aclin, and Naomi Aclin; sister-in-law, Beth Price and husband, Robert Silverman of Moorestown, N.J.; brother-in-law, Charles Wesley Price, IV of Lake Katrine, N.Y.; former spouse, Judith Kennedy of Emmaus, Pa.; and several cousins, nieces & nephews. Thomas was predeceased by his parents.
Memorial Visitation will be held Saturday, October 14, 2017 from 12:30P.M - 2:00 P.M. at Donovan Funeral Home, Inc., 82 South Church Street, Goshen, N.Y. A funeral service will follow at the First Presbyterian Church, 33 Park Place, Goshen, N.Y. at 2:30 P.M. with Reverend David Kingsley officiating. Entombment will take place at the church's Memorial Garden Columbarium. Please join us to mourn the loss of Thomas and celebrate a life well lived. Memorial contributions may be made to multiple myeloma research organizations, mental health associations or by an act of kindness to benefit others.