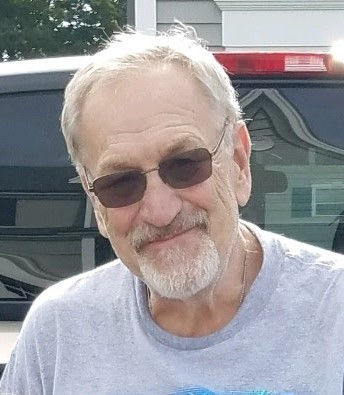 Obituary of Michael Terlecky
Michael Terlecky, 73, of Goshen, died Friday, July 26, 2019 at Memorial Sloan Kettering in New York, NY.
He is the son of the late Wasyl and Kateryna Krawczyszyn Terlecky. Michael was born July 18, 1946 in Ulm, Germany in a Displaced Persons Camp where his parents were relocated after being liberated from Nazi captivity. He grew up in Watervliet, NY and attended Catholic High School in Troy, NY. He earned his bachelor's degree from Saint Basil's Seminary in Stamford Connecticut, and a master's degree from the Collegium Canisianum at the University of Innsbruck, Austria. He earned a second master's at SUNY Albany in Education Administration.
He worked for the Office of Children and Family Services as an Education Supervisor for more than 30 years.
He is survived by his beloved wife of 37 years, Dolores Terlecky at home. He treasured his sons, Michael (Autumn) Middletown, NY, and Gregory, Wilmington, NC and his grandchildren Bohdan and Elise Marie who were the light of his life. He is further survived by his brother Dr. Wasyl Terlecky (Betty), Dayton, OH, and sister Irena Roman (Jerry) Ft. Lauderdale, FL. His sister in law Josephine Sanchez (Edward) Harriman, NY and brother in law James Andres, Ft. Lauderdale, FL. He is also survived by many nieces and nephews.
Michael was an umpire, officiant, and referee in Orange County school athletics for many years. He loved smoking a good Cuban cigar, golfing as much as he could, scuba diving, and skiing black diamonds with no fear. His favorite activity by far was spending time with his cherished grandchildren. He will be sorely missed by his family and friends.
Visitation will be Monday, July 29 from 2-4 and 6-8 PM at Donovan Funeral Home, Inc, 82 South Church Street, Goshen, NY.
A Mass of Christian burial will be held 10:00 am on Tuesday, July 30, 2019 at St. Andrews Ukrainian Catholic Church, Sarah Wells Trail, Campbell Hall, NY.
Burial will follow in Holy Spirit Ukrainian Catholic Cemetery, Campbell Hall, NY.
In lieu of flowers, donations can be made to Memorial Sloan Kettering for research in glioblastomas, Office of Development, 885 Second Avenue Rm 830, NY, NY 10017, attention Michele Berko-Field
Arrangements under the care of the Donovan Funeral Home, Inc., Goshen. To leave a condolence visit www.donovanfunerals.com
Share Your Memory of
Michael