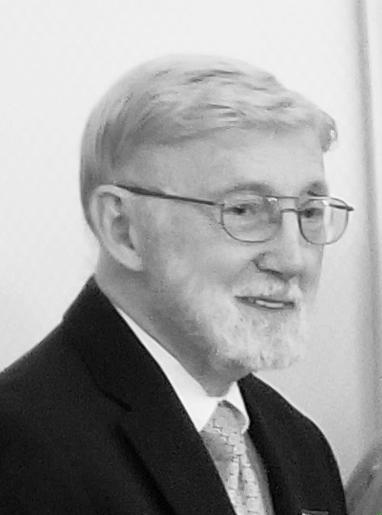 Rudolph L. Lantelme
1927 - 2019
Recommend Rudolph's obituary to your friends
Obituary of Rudolph L. Lantelme
It is with great sadness we announce that our dear father, Rudolph L. Lantelme, known to friends, colleagues, and family as "Rudy," has passed away at the age of 92 on August 1, 2019. He was a resident of Glen Arden Retirement Community in Goshen, NY since 2009.
Rudy moved to the Hudson Valley in 1959 into a house on Bethlehem Road in New Windsor, NY where he lived with his beloved wife, Anne, and raised his four children. He transformed the modest ranch house into a beautiful home as he developed the skills of a master carpenter through the multiple renovations he executed on his own at the home, as well as at the family cabin in Long Lake, NY. He had a woodworking shop in his basement where he made furniture and raised honeybees in the hives he kept behind the home.
Born in 1927, Rudy lived through the Great Depression in Long Beach, NY. He enlisted and served in the US Navy in 1944 at the age of 17, following both his older brothers into the war. In 1948 Rudy enrolled at the University of Scranton where he met the love of his life, Anne Morris of Scranton, PA, and they married in 1951. He graduated as Class Salutatorian in 1952 on the same day their first child was born, the first of four. Rudy then attended for a year the University of Rochester where he was a Teaching and Research Assistant in the Biology Department. He then obtained a Master's Degree in Guidance at Syracuse University while teaching all high school sciences for six years at Oriskany High School in Oriskany, NY from 1953 to 1959. It was at that point that he moved his family to the Hudson Valley where he served as a High School Guidance Counselor in the Newburgh School District from 1959 to 1963, after which he served as Guidance Counselor and Administrator in the Monroe Woodbury School District in Central Valley for 22 years. Rudy retired in 1985 when he held the position of Director of Pupil Personnel Services. He then started his second career and enrolled at Westchester Community College, graduating in 1987 with a degree in Radiologic Technology and worked as a technologist for ten years full-time at Good Samaritan Hospital in Suffern, NY, followed by twelve years as a part-time technologist in the Newburgh area.
We are grateful to St. James Episcopal Church for embracing our parents and providing spiritual sustenance and conveying God's Love to them through the Church, especially to our father, Rudy, after our mother, Anne, passed in 2011, the light and love of his life.
Survivors include his two sisters, Marguerite "Midge" Kelerchian of Bonita Springs, FL and Yvonne Forrest of Goshen, NY; his sons, Brian Lantelme of the Bronx, NY, Christopher Lantelme and his wife Karen of River Vale, NJ, and David Lantelme and his partner Clive Smith of Brooklyn, NY; his daughter, Carolyn Lantelme of Atlanta, GA; his grandson, Gregory Johnston of Palo Alto, CA; his nephews Rudolph "Rudi" Lantelme, Bill Larsen, Douglas Lantelme; his nieces Marianne Kane and Zoe Kelerchian; and his cat "Buddy."
In addition to his beloved wife of 60 years, Anne C. Lantelme, he was predeceased by his parents, Louis and Zoe Lantelme, originally from France before settling in St. Augustine, FL where Rudy was born; brothers Henry Lantelme of St. Augustine, FL and Peter Lantelme of Massapequa, NY; and sisters Zoe L. Belth of Hempstead, NY and Antoinette "Toni" Lantelme of Baldwin, NY.
Rudy chaired the Scholarship Committee of the Mid Hudson Retired Teachers Association for many years, until May 2019. Should friends desire, contributions may be sent to:
MARTA Mid Hudson Area Retired Teacher Association
P.O. Box 294
Blooming Grove, NY 10914
Please specify that the donation is for the scholarship fund in honor of Rudolph Lantelme.
Share Your Memory of
Rudolph