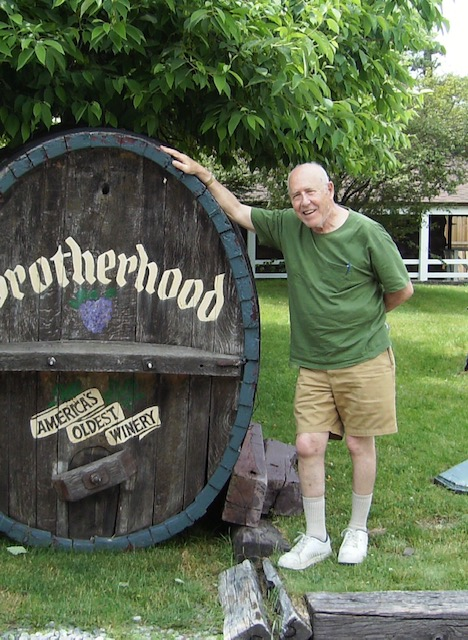 Obituary of Nicholas F. Petraglia
Nicholas F. Petraglia, 89, of Goshen, passed away Tuesday, November 5, 2019 at
Highland Rehabilitation Center, Middletown, NY.
Nicholas was born November 20, 1929 in Flushing, NY, the son of Felice and Fortunata,
(Fannie) (Monaco) Petraglia.
Nicholas attended Queens College, City University of New York, for undergraduate and
graduate School. He earned BS and MS degrees in Science. He was a Fulbright
Scholar. A lifelong teacher at public high schools in NYC and Westchester. He taught at
Westchester Community College in the science department as a professor. While at
Sullivan County Community College, (SCCC) he established an Honor Society. He
taught at Sullivan County Community College for 35 years, and advanced to the level of
Full Professor during his time there. He taught part time at Orange County Community
College following his retirement from SCCC.
He was active in the Christian Family Movement. Nicholas attended a weekly bible
study group for 12 years. He was a member of the Lions Club.
Nick played many hours of tennis, and enjoyed running. He earned many medals for
running when he was over 80 years of age. Both Nick and Daria were members of the
Orange Runners Club. He also went swimming daily with his wife Rita.
He was very active in the MaryKnoll affiliates and many philanthropic organizations
such as the Jimmy Carter Foundation.
Nick was a big movie buff and enjoyed many movies with his daughter Daria. He also
attended plays at Playwrights Horizons and other theaters with Daria in NYC on a
regular basis.
Nick loved eating and Italian food, cheese, and desserts were a real pleasure… even up
to his last days. Nick was a tour guide at Brotherhood Winery for over 30 years. He had
a true appreciation and knowledge of wine and was always ready to give his friends a
tour or tasting. He was very easy to laugh and smile…. just like his daughter. He was
always ready to tell a joke or share a funny story. He truly enjoyed living and always
wanted to be engaged in an activity. Nick was a lifelong learner and continued to be an
avid reader all his life.
He is survived by his beloved wife, Rita Petraglia, of 57 years, at home, and his daughter, Daria Grazia Petraglia, a physical therapist and fitness instructor, in Philadelphia, Pennsylvania.
Memorial Visitation will be held Monday, November 11 from 9:00 AM to 9:45 AM at
Donovan Funeral Home, Inc., 82 South Church St., Goshen, NY 10924.
A Funeral Mass will be held on Monday November 11 at 10:00 AM at St. John the
Evangelist Church, 71 Murray Ave, Goshen, NY. Burial will follow in St. Johns
Cemetery in Goshen.
Arrangements under the care of Donovan Funeral Home, Inc. To leave a condolence
online please visit www.donovanfunerals.com .
Visitation at Funeral Home
9:00 am - 9:45 am
Monday, November 11, 2019
Donovan Funeral Home, Inc
82 South Church Street
Goshen, New York, United States
Mass
10:00 am
Monday, November 11, 2019
St. John The Evangelist R.C. Church
71 Murray Ave
Goshen,, New York, United States
Share Your Memory of
Nicholas