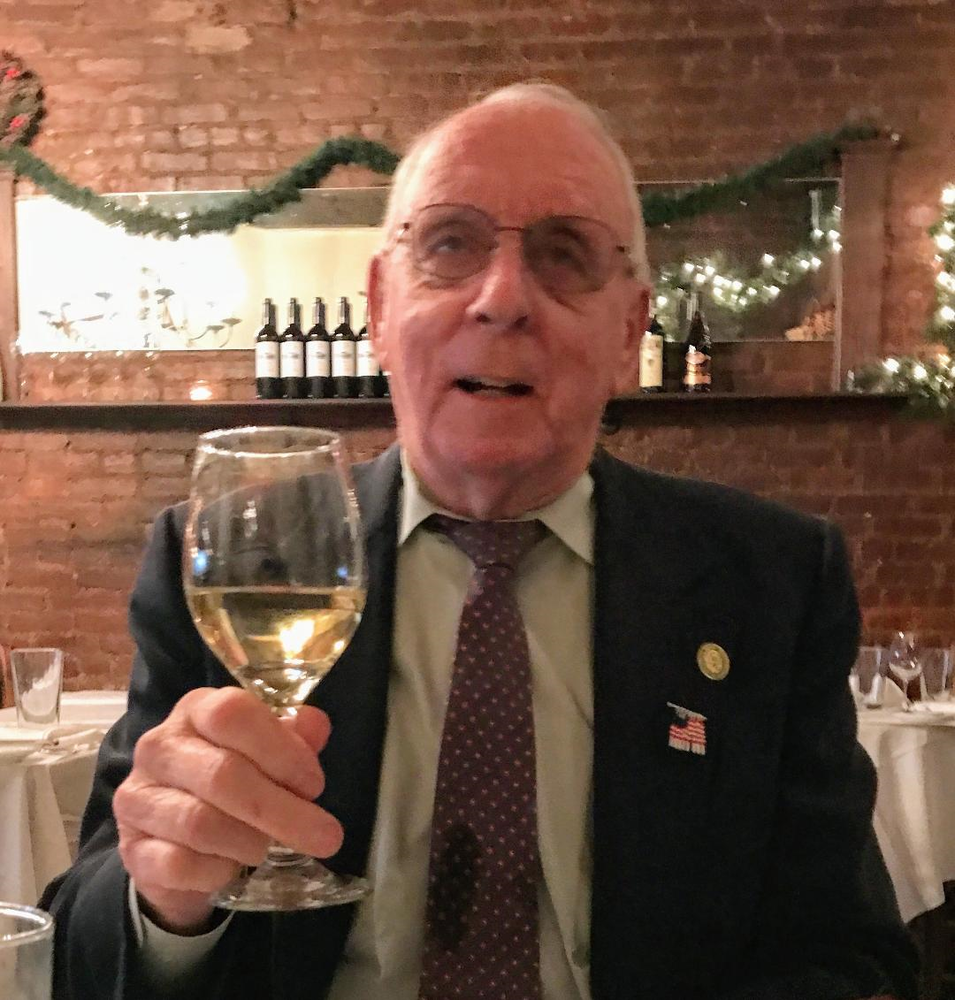 Obituary of Robert Walter Prosser
Robert "Rod" W. Prosser, age 87, of Chester, NY, passed away peacefully and in the company of others on October 19, 2019, at his Glen Arden residence in Goshen, NY. Rod was born in the old Goshen Hospital on February 9, 1932, and is predeceased by his parents, Arthur Ellis Prosser and Kathryn Ball Prosser, and siblings, Richard Prosser, Arthur Prosser, Edith Prosser Palmer and Anne Prosser Lavell. Rod was first and foremost a family man, a caring father, grandfather and uncle, a man of the community, a kind, generous and decent man, and a man who lived a very active, interesting and full life. A graduate of Chester High School, Rod attended the NY State College of Agriculture and Life Sciences on the Cornell campus in Ithaca, NY. He thereafter enlisted in the United States Army, served mainland during the Korean War and later in the U.S. Army Reserve. Rod spent many years owning and operating Orange Poultry Farm of Chester, NY, a place the entire community frequented for their eggs, chickens and brought their families. An avid pilot, he created a runway on the Farm and established "Orange Poultry Farm Airport." What's more, Rod spent over 50 years driving tractor trailers, mostly for L.P. Transportation, but also for local "black dirt" businesses and courier services, especially in his later years, into his early 80's. Rod loved commercial driving and teaching others how to drive tractor trailers, just like he enjoyed flying and sharing his passion for flying with others. A quiet, yet humorous and humble man, he was a natural leader, teacher and mentor. He always shared. And he was always on the move. Rod lived an incredibly active life. He was an accomplished pilot and formed a group known as the "Chicken Coop Pilots". He was active with the "Grange" (a farmer's association), and, as a member of the Farm Bureau took a trip to Russia in the early 1960's to share farming techniques. He was honored twice by the Goshen Fire Department, served as President of the Chester Alumni Association, served on the Chester Town Board, was a member of the Chester Historical Society, and was twice named a "Hospice Person of the Year" by Hospice of Orange and Sullivan Counties. Participating in the community, taking care of others and supporting others were always passions for Rod, whether it was helping a struggling business owner, a family member, or someone he never met before their final days of life through his Hospice volunteer work. Most of all, Rod was a family man. He is survived by son Dave Prosser and his wife, Dawn, and grandchildren Matt Prosser and his wife Josie, Erin Lemke, her husband Jared, and their daughter Julianne (Rod's great-grandchild), Thom Carney, Nikki Carney, and Maddie Prosser, who Rod adored and drove to school for many years. Rod is also survived by his son, Steve Prosser, along with his wife Dina, and their child, Dorothy, who Rod also adored and visited often in Seattle. Rod also had many nephews and nieces he loved and adored. Family meant everything to him. He loved humor, sharing stories, fellowship and camaraderie. He was curious, loved reading books and magazines regarding history, biographies, flight and travel, taking RV road trips and attending his granddaughters' sporting events - from New York to Seattle. He loved Broadway, music, dancing, his epic farm parties and travel. Rod played piano, acoustic guitar, steel guitar and accordion. He was a most interesting man. He is already missed, and we were so blessed to have him in our lives and now in our spirits and memories. Visitation will be on Saturday, October 26, from 10am to 12pm at Donovan Funeral Home Inc., 82 South Church Street, Goshen, NY 10924. A funeral service will then be held at Noon in the funeral home. Burial will immediately follow at the Chester Cemetery, to be followed by a celebration of Rod's life at Delancey's in Goshen at 2pm.In lieu of flowers, the family has requested that donations be made in Rod's name to "Hospice of Orange and Sullivan Counties". Arrangements under the care of Donovan Funeral Home, Inc. To leave a condolence online please visit www.donovanfunerals.com.
Visitation at Funeral Home
10:00 am - 12:00 pm
Saturday, October 26, 2019
Donovan Funeral Home, Inc
82 South Church Street
Goshen, New York, United States
Funeral Service
12:00 pm
Saturday, October 26, 2019
Donovan Funeral Home
82 South Church St.
Goshen, New York, United States


Share Your Memory of
Robert